Read Time:
5 Minute, 21 Second
Table of Contents
Introduction
In the pursuit of healthier and more youthful-looking skin, many individuals turn to various cosmetic procedures, and one such option is the chemical peel. Chemical peels are a popular facial technique performed by skilled estheticians or dermatologists to enhance the appearance of the face, hands, and neck. This procedure involves the application of an acid solution directly to the skin, which leads to the removal of dead layers, resulting in a rejuvenated, smoother, and less wrinkled complexion.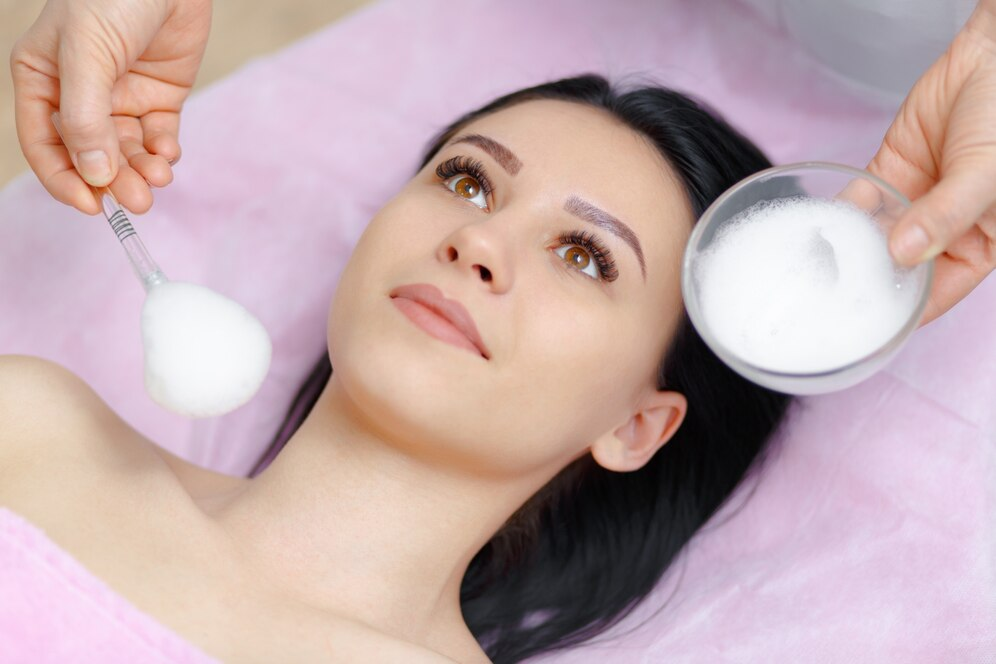 A chemical peel is a facial technique that can improve the appearance of your face, hands, and neck. An esthetician or dermatologist applies an acid solution directly to the skin removing dead layers and causing it to peel off. The underlying skin that is revealed is rejuvenated, less wrinkled, and smooth. Chemical peels are performed to improve fine lines, acne, wrinkles, dry skin, scars, sun damage, hyperpigmentation, and freckles. Chemical peels are also successful at treating photo damage and melasma.
Are Chemical Peels Safe?
Good candidates for chemical peels are patients with fair skin. Those with darker skin run the risk of uneven skin tone as a result. Your dermatologist can discuss options that would work best if you have darker skin. Those with advanced ageing skin do not respond well to chemical peels. If you have severe wrinkles or sagging skin, you should consider laser resurfacing or other surgical procedures. Generally, chemical peels are safe with rare adverse side effects. If you have extremely sensitive skin or choose a powerful chemical peel, you may experience crusting of the skin. Other unwanted side effects that can occur are:
Scarring
Redness
Infection
Uneven skin tone
Chemical burns
Damage to the heart, liver, or kidneys
Chemical Peel Strengths
There are three strengths of chemical peels available. The superficial type uses a mild alpha-hydroxy acid that only penetrates the outer layer of the skin. This is an ideal strength for those who are looking for mild exfoliation. It can improve the appearance of dry skin and mild discolouration. A medium-strength peel uses glycolic acid which penetrates both the outer and middle layers of the skin. This peel works best on age spots, skin discolouration, fine lines, wrinkles, and skin growth. Lastly, a deep peel uses trichloroacetic acid to remove damaged skin cells. This treatment can remove scars, age spots, and moderate wrinkles.
Types Of Chemical Peels
A glycolic chemical peel rejuvenates ageing skin while promoting collagen synthesis. Glycolic peels are also formulated with antioxidants that fight inflammation and strengthen the capillaries of the skin. Almost any patient can achieve improved skin tone after a glycolic chemical peel.
A lactic peel uses lactic acid that is derived from milk to moisturize dry, sensitive skin. A lactic peel can balance out your skin's PH level and remove dead skin cells. It has the power to boost collagen production and clear out debris and toxins. Your dry skin is left moisturized and hydrated.
Beta peels are used to heal acne in patients of all ages. This is a quick procedure that requires no downtime. A beta peel can remove dead skin cells from the skin's surface and stimulate collagen production underneath. With a series of treatments, you can improve the appearance of fine lines, wrinkles, and hyperpigmentation. Large pores and acne scars become less noticeable. The result is skin that looks softer and more radiant.
A Vitalize peel involves a small amount of peeling and is ideal for those who have never had a chemical peel before. It is meant for those who have mild skin imperfections and are looking to achieve more vibrant, radiant skin. A Vitalize peel will lighten your skin tone and require no downtime.
A Pigment-balancing peel was designed to lighten the colour of your skin. It is formulated to specifically target hyperpigmentation and photo-damage which can age the skin. The result of a pigment-balancing peel is an even skin tone and a brighter complexion. It can also stimulate the production of new collagen and reduce wrinkles. Four to six treatments are required for best results. After the procedure, it is recommended that you consistently use sunscreen for lasting benefits and protection.
A Trichloroacetic acid peel or (TCA) peel is for patients that have abnormal skin cells. It can improve the texture of your skin, brown spots, age spots, melasma, acne, and fine lines. Once applied, it will dry up the top layers of your skin and peel off. You are then left with a new layer of skin that has a smoother texture.
Depending on your skin type, a cosmetic surgeon or dermatologist such as Dr Roland can pick the right chemical peel for you. Dr. Donald Roland, MD is a top cosmetic surgeon in New York City. He is highly skilled in plastic and reconstructive surgery with over 20 years of experience. Certified by the American Board of Plastic Surgery, Dr. Roland uses the safest techniques to create natural-looking results. He is a member of the New York Regional Society of Plastic Surgeons, the American College of Surgeons, the American Society of Reconstructive Microsurgeons, and the American Society of Plastic Surgeons.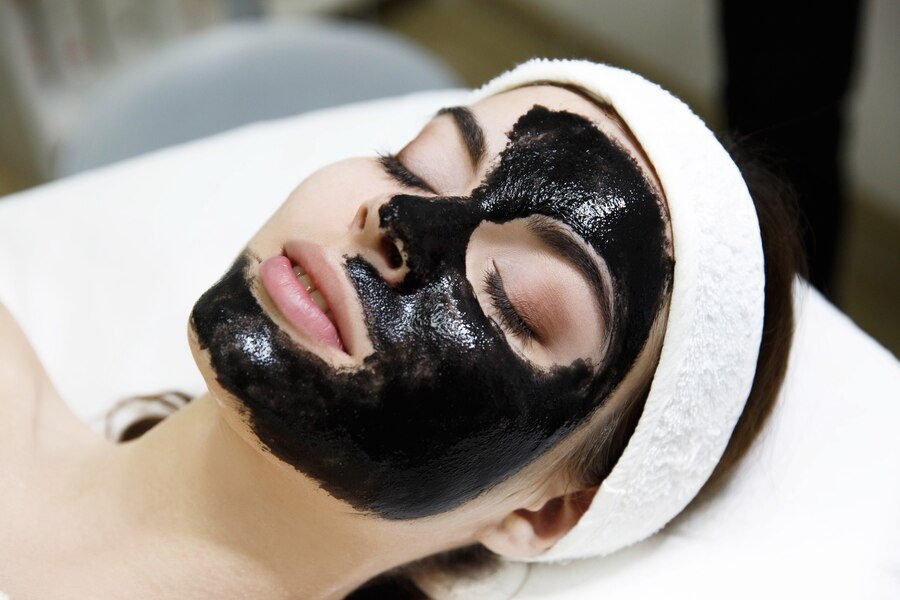 Dr. Roland graduated from George Washington University and received his medical degree from the New York University School of Medicine. For his contributions to education in plastic surgery, he received the Leo M. Davidoff Award. Dr. Roland specializes in a wide range of cosmetic procedures including body contouring, Brazilian butt lift, Mommy Makeover, and facial rejuvenation. He can help you achieve a more youthful appearance through Botox Cosmetic, fat injections, and chemical peels.
Conclusion
Dr. Donald Roland's expertise in cosmetic surgery and his dedication to providing natural-looking results make him a trusted professional in the field. With over 20 years of experience and a strong commitment to patient safety, Dr. Roland offers a range of cosmetic procedures, including chemical peels, to help individuals achieve their desired appearance. Whether you are considering a mild exfoliation or more extensive skin rejuvenation, understanding the various strengths and types of chemical peels can empower you to make informed decisions about your skincare journey. Chemical peels, when performed by experienced professionals like Dr. Roland, can be a valuable tool in achieving a brighter, smoother, and more youthful complexion.
This article was written by, Dr. Donald Roland, MD is a top cosmetic surgeon in New York City.